STOXX supplies stock fabric, handknitting yarns and accessories from Prato, Italy.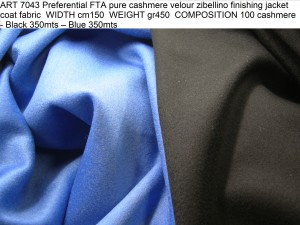 Stoxx was born as a project already in 1993: there must be a client or a supplier on the other side of the world and maybe we need each other.
At the beginning it was difficult being on the internet… almost alone! But day by day, year by year has been easier to reach and be reached over the internet.
19 years passed and I believe even more that somewhere in the world there's someone who's looking for something I have. Every single day spent in keep us closer is one day spent well!
Now in present time Stoxx is consolidated like a worldwide known exporter from Italy.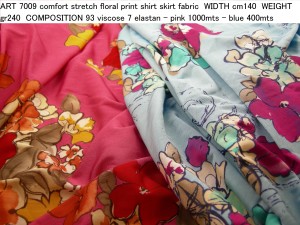 Our products are all granted first quality since they are clearance, overproduction and foreclosures from italian companies of the fashion world.
We export goods in 50 different Countries from basic weaving yarns to fancy italian fabrics (the real core business of stoxx) to hiperluxury apparel, submitting to our market about 1.000 different products every year, about 20% of them are Euro 1 or preferential origin enabled.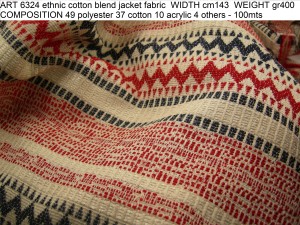 In this website now you can find a big and daily-growing
selection of our products: this powerful instrument is useful and easy to use for every one.
and
SUBSCRIBE TO THE WEEKLY UPDATE OF NEW PRODUCTS
Our stock fabric range includes knitted fabric, Chiffon, Creponne, Crepe, Damask, Drap, Plush, Felt, Sequin, Mesh, Lining, Moleskin, Gabardine, Georgette, Goblin, Denim, Jeans, Jersey, Jaquard, Organza, Ecologic Fur, Fleece, Lace, Chanel, Poplin, Pilor, Sateen, Satin, Fleck, Tweed, Taffeta, Stretch, Comfort, Elastic, Drill, Twill, Tulle, Velvet, Velour, Voile, Chanel, designed in Devore, laser carved, printed, floral, space dyed, double side, stripe, bars, Herringbone, Donegal, Windowpane, Knickerbocker, Pied de poule, Tartan, Glenn, Checks, Tattersall, Natte, Stoia, Pinstripe for trousers, dress, jacket, pajama, skirt, shirt, sweater, vest, coat, blazer, socks, underwear, outerwear with Vintage, soft touch, luxury, fashion, Crinkle, Leisure Texture.
Handknitting yarn are in Carded, Combed, Worsted, Twisted, Boucle, Roving, Shine, Wool, Organic, Cotton, Paillette, Jute, Tasmania, Linen, Lycra, knit, Ribbon, Lurex, Polyester, Silk, Shantung, Slub, Melange, Alpaca, Camel, Cashmere, Acrylic, Acetate, Hemp, Nylon, Polyammide, Viscose available on cone, hank and ball or gomitoli, then there are knitting yarns and weaving threads, accessories like scarves, gloves, hats and many, many more!
Stoxx is also available on Google+ , Facebook , Twitter and more will come!
Thank you for your visit at STOXX ! ! !
Alessandro Vannini